A Security Team You Can Trust
Private Security Service Sacramento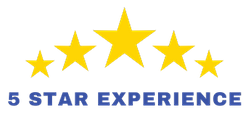 RC Security is a leading private security service Sacramento residents can depend upon. The company offers several services connected with securing persons and properties. Some people might be unconvinced about the usefulness of security firms. They don't see the point of paying a company to provide security, when that should be the job of the police. But a private security agency can be very useful. It can help individuals, businesses, and even whole communities.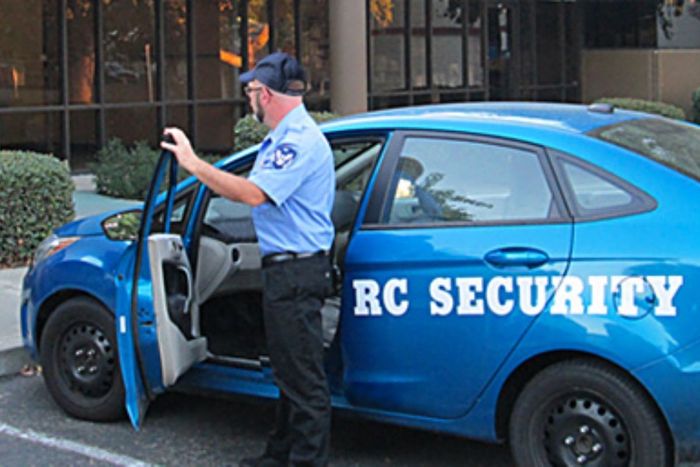 Why Should You Hire a Private Security Firm?
The best reason for hiring a private security firm that can help keep you safe is because nothing is more valuable to you than your own skin. Everything else that you do, all the things that you have, would not matter if you cannot stay safe. Unfortunately, violent crimes are on the rise all over the country. According to the Federal Bureau of Investigation, the number of violent crimes like murder, rape, robbery, and assaults all saw an increase in 2015. In fact, the period from January to June 2015 saw a 6.2% increase in murders.
That's kind of depressing and scary. But that should not scare you at all. You should not be afraid to do the things that you want to do. Fear of crime should not paralyze you and have a negative effect on your life, but it should drive you to take the right countermeasures so you and your family will not become victimized. One of the most sensible things that you can do to be sure about your security is to get in touch with private security contractors. You do not have to necessarily hire them right away. They can give you some ideas or advice on how to handle your security problem.
How to Choose
There are so many security guard companies out there that picking the one to work with can a bit be hard. How do you know which one to choose? How do you go about in picking the right firm to provide the solutions to all of your security problems? Here are a few ideas that you can use to make sure that you choose the right one:
Properly Licensed

Before you get the services of a private security service Sacramento or in any other location, you need to make sure that they have the proper license and permit from the government to operate in your area. Being licensed means that they have met the requirements and regulations set by the government and that they can be held accountable for their actions.

Length of Time in Business

Ideally, you should choose an agency that has a lot of experience. While a long history will not guarantee the ability to provide great service, it is a good indication. A company that has been around for a number of years will also have the track record to show how they can perform.

Is Their Expertise and Experience Related to Your Needs?

As mentioned, there are a lot of security firms out there and they have varied experiences. Try to find one that has experience in a field that is related to your needs. You may have some unique security needs and one that is not experienced with those can fail to provide for them.

They Should Have an Innovative Training Program

The firm should have a training program for their personnel that is specifically aimed for the kind of security needs that you have. If you are a homeowner for example, the firm should be training their people how to handle securing homes, because that would be different from providing security to a commercial establishment.

They Should Provide Easy Access to Their Management

How easy is it to get in touch with their management? If during ordinary times it's difficult to get hold of the people in charge, you can imagine how hard it would be to talk to them during emergency situations. You need a company that's easy to contact.

Low Employee Turnover Rate

There are several reasons why you should aim for a company that has a low turnover rate. First of all, that would be an indication that the company is run well and that its employees are mostly satisfied. Another reason why you should aim for a firm with low turnover rate is because that would mean their personnel are experienced and trained. A firm with a high turnover rate might be forced to send people with minimal training and no experience to your place.

Use of Technology

Check out how the company uses technology to help secure their clients. Aside from augmenting their personnel, new technology can help provide security in new ways. It also means that you would not be left behind.

Do They Conduct Assessments?

Security agencies should conduct assessments with their clients in order to determine the risks and problems that need to be solved. These evaluations include critical vulnerability assessments and workplace violence assessments.

Do They Customize Their Services?

Is the firm willing to customize their services for their clients? Willingness to customize means that they can be ready to respond to your specific needs. They have to be flexible to respond to all of your security needs.

Client Retention Rate

Aside from the firm's employee retention rate, you should also ask about the client retention rate of the firm. A company that has a high retention rate would indicate that they are doing something correctly to keep their clients satisfied.

Do They Try to Understand Your Unique Situation?

Each client's situation is different and unique. This is why a firm that provides security service should go out of their way in order to at understand what your situation is. This would show that they are willing to adjust to meet your needs.

Offering Value-added Programs

Are there any value-added services that are provided by the firm? These services might be minor, but they might help. These are the things that you should be looking for when you are choosing a private security Sacramento.
Types of Services
You can cut down on the amount of time that you need to spend on sorting out the various security companies Sacramento by relying on one firm that is trusted by a lot of people. RC Security is one such firm that can provide the following services:
Retail Security

Retail stores suffer a lot due to losses, both internally and externally. The amount of losses that they can sustain through that can be substantial. The reality is that these kinds of losses are preventable. We can help reduce your losses through risk assessment and by seamlessly integrating the solutions that we can provide with the daily operations of your business. We can provide off-site monitoring, covert surveillance, and overt patrols.

Securing an Apartment Complex / Gated Community

We can dramatically reduce the cases of car theft, vandalism, vagrancy, loitering, burglary, and any other opportunity that criminals can take advantage of. We can do that through regular patrols that are conducted by our uniformed officers on pools, hallways, streets, buildings, and recreational facilities on foot. We can enforce general laws and your property rules. Our personnel can also respond to complaints made by tenants.

Security Patrols

Our security personnel will arrive on the vicinity of your property using marked vehicles clearly identifying that they came from a security company. They will then conduct an inspection of the property. These patrols can be conducted randomly or they can be scheduled, depending on the needs of the client.

Video Surveillance

As a private security service Sacramento, we use technology in making sure that your property can stay safe and secure. We can provide 24/7 monitoring though our video surveillance service. We can also provide information to law enforcement agencies in cases where crimes are committed.

Uniformed Security

We recognized that the mere presence of uniformed security personnel can be a deterrent against criminal elements. That is why we make sure that our security personnel maintain look professional, especially when they are conducting visibility patrols. They wear uniforms that are clearly marked to identify them as security personnel.

Armed Security Officers

We recognize the fact that different clients have different security needs. Some could face more serious security risks than others. That is why we are ready to provide armed security officers if needed by our clients. These armed personnel are trained and experienced in handling firearms and would know when they should be used.

Warehouse Security

Warehouses can face several threats and we have trained personnel that can handle those. We can setup secure access points and provide continuous surveillance. As one of the security companies Sacramento, we make sure that we live up to the expectation of our clients and prospective customers. We continue to provide relevant training to our personnel to keep them updated and we use the latest when it comes to private security technology to keep us on top of the game.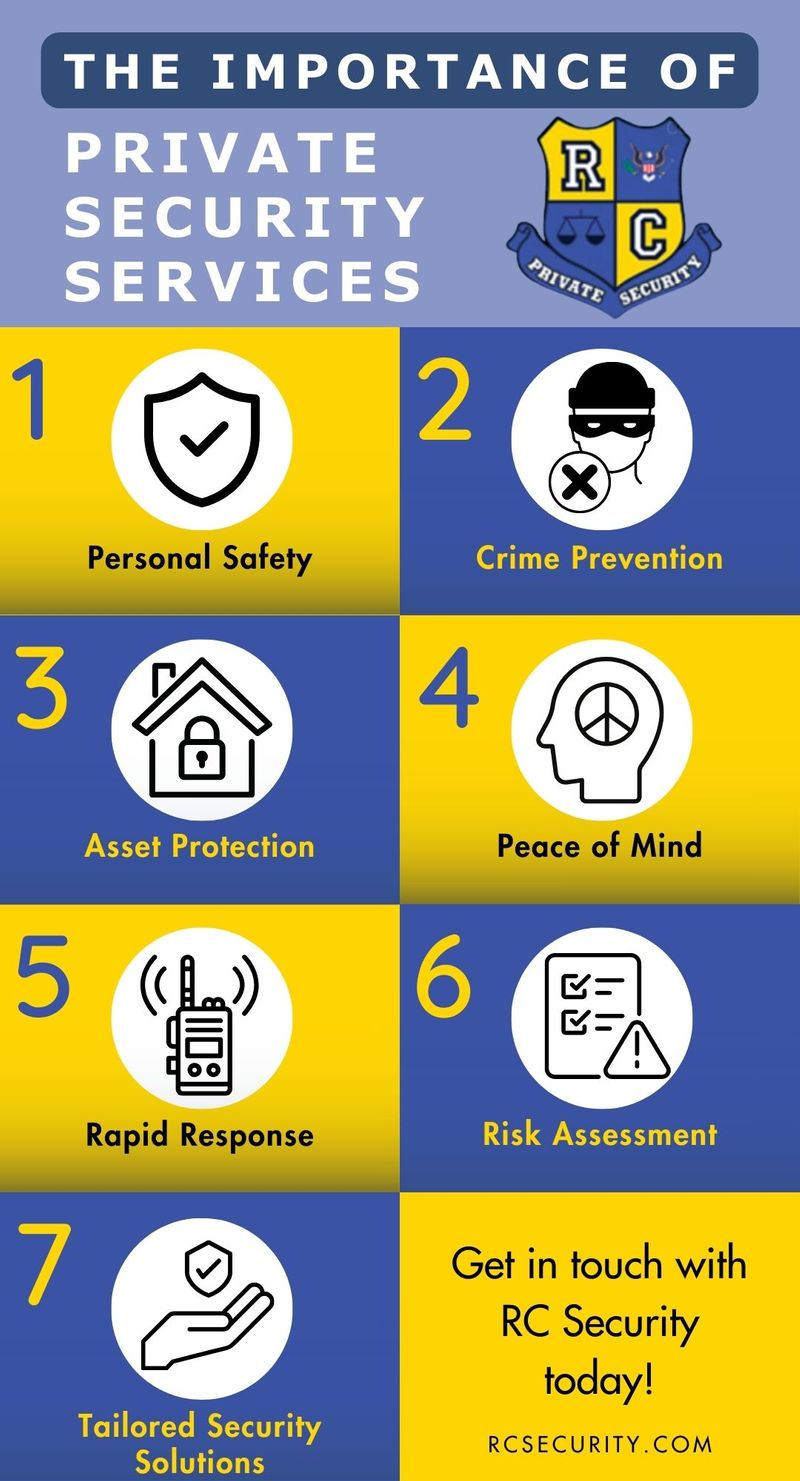 What our customers are saying
extraordinary
RC Security Services is the only security company we entrust to handle our security needs at The Park Ultra Lounge and Mix Downtown. Whether it is the security of our facilities or when we call for service, their agents are always on time, their uniforms are impeccable and their customer service is extraordinary. Our staff and guests feel protected without feeling restricted and imposed upon. Right Choice is extremely reputable and able to provide you with security guards or protection agents for any reason. Many of their guards have been with them for years and we consider them as part of our team/company family.
John S. | Rating: 5/5
never felt safer
I am impressed with RC Security's excellent customer service. They are very helpful and always so accommodating with requests. When my husband and I moved to our new house, we felt wary and so we looked for the best Security Service Sacramento could offer. We found RC Security's competitive pricing which fit our budget perfectly. We have 4 kids and the security officers are really nice to them as well. The patrol guards are always on time and I find their work ethics very commendable. Mind you, under their calm and friendly demeanor, these are highly trained individuals. You can opt for armed or unarmed security officers from RC Security and for over a year now, we are glad to have chosen RC Security's private security services in Sacramento. Our family has never felt safer under their protection. Keep up the good work!
Amy R. | Rating: 5/5
professional
Six months has passed since we had the misfortune of getting our home burglarized when we were out on a weekend trip. We have always been relaxed with security since we've been living in our apartment for almost 10 years already. However, since that incident, we've looked into apartment security services in Sacramento and subsequently, because of a friend's recommendation, we got in touch with RC Security Sacramento. I gotta admit that we can now rest easy and sleep so much better knowing we have security officers patrolling the area and doing random checks to make sure everything's safe and secure in our surroundings. WE have a planned vacation coming up and I'm just glad to know RC Security will be there for us. The RC Security officers are very professional and I can tell that they have been trained really well. They are never sloppy and sometimes I even feel like a VIP with the way they treat and address us. A week ago a neighbor of ours actually came by and told us that they too are glad we got security service because since then, the reports of suspicious activities in our area have gone down. Everyone is really benefiting from the great work that RC Security is delivering. Great job as always!
Robin K. | Rating: 5/5