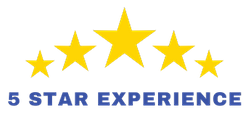 Warehouses face multiple security and environmental threats: foot traffic can expose them to internal and external loss and faulty environmental controls can damage valuable products. RC security can simultaneously handle these challenges because we understand that warehouse security is an integral part of business operation success. Our warehouse security officers are skillful and highly trained on access control, yard management, and patrols. We can handle anything from setting up controlled access entry points up to and including biometrics and securing offsite monitoring systems and surveillance. We recognize the utmost importance of supply chains and that is the reason why warehouse security services provided by RC Security are top-notch in Sacramento and surrounding areas. Security officers will ensure that regulations are implemented for flawless warehouse operation.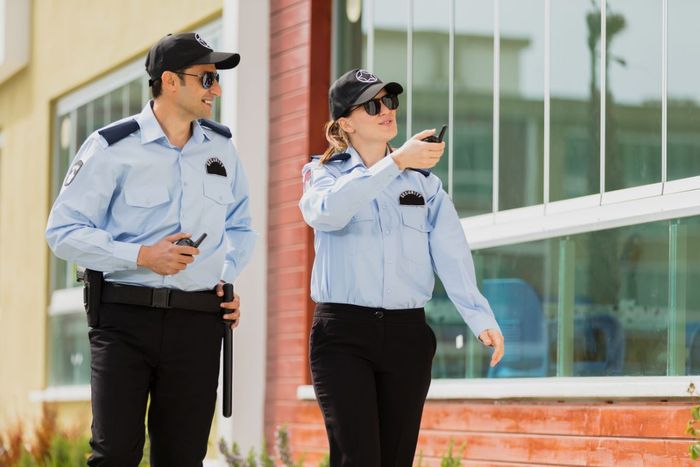 Warehouse Security Benefits
RC Security offers warehouse security services and our security personnel can monitor and patrol your property 24 hours a day, 7 days a week. Our professional security officers who have gone through extensive training can help deter acts of vandalism and theft which are the two major security risks to storage and distribution facilities. Without good security, your valuable building materials and machinery can be at risk. RC Security warehouse security guards will patrol and monitor your property to provide protection and keep a lookout for trespassers and help prevent any criminal activities. With armed and unarmed security officers, RC Security can help you secure your warehouse and goods with customized security solutions. Warehouse security officer duties include monitoring of CCTV and surveillance cameras, performing access control including the implementation of ID system for all employees, recording logs of incoming and outgoing activities, patrolling the facility and reporting of illegal activities to management, locking and unlocking doors, and writing daily reports for documentation. All of these are crucial in keeping your business, employees, vendors, and guests protected and safe.
Warehouse Security Methods
RC Security provides security solutions for manufacturing and industrial properties in Sacramento and surrounding areas. For several years, RC Security has been securing and protecting these types of facilities and warehouses from different kinds of threats through the use of specialized security plans executed by expertly trained security officers. Reliable warehouse security guards are necessary to effectively address security concerns of warehouses and any industrial or manufacturing facilities. Armed or unarmed security officers can respond to emergencies, patrol buildings and offices, monitor surveillance equipment, maintain access control, and set alarms. Aside from the standard security services, verifying credentials at access points, maintaining detailed watch logs for equipment and materials, escorting visitors and guests, and providing fire watch services may also be fulfilled by warehouse security officers depending on client's needs for optimal security.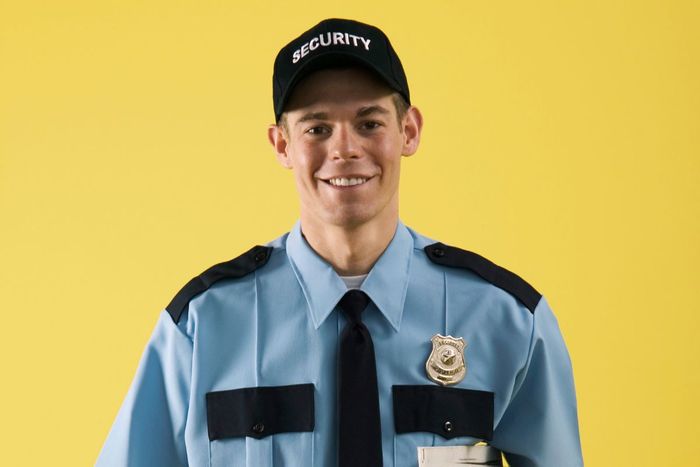 Warehouse Security Technology
While the use of CCTV cameras and other video surveillance equipment is highly recommended for warehouse security, the presence of a skilled and trained security officer is crucial to ensure safety and protection against criminal activities such as vandalism, trespassing, and theft. RC Security recognizes the huge amount of investment in supplies or products which needs protection. Warehouse security officers can perform first-rate surveillance to prevent unwanted theft, vandalism, or damages made by trespassers. Through CCTV surveillance, we can effectively monitor potential hazardous behavior by staff and for the prevention of unnecessary workplace accidents including observing the incoming and outgoing delivery activities that usually take place in warehouses. The presence of RC Security officers is guaranteed to give you peace of mind knowing that your warehouse, assets, and property are protected by experienced and highly trained warehouse security guards.
Warehouse Security Services
Because warehouse security services usually involve providing optimal protection against vandals, thieves, and trespassers, RC Security ensures that your warehouses, manufacturing and industrial facilities including the supplies, products, and other assets in the property are safeguarded and monitored via high calibre of security services at very competitive rates. In addition, warehouse security officers can perform a variety of duties such as threat analysis for internal theft or shrinkage, CCTV and surveillance monitoring, access control, and guarding against employee misconduct. Any warehouse that is full of valuable equipment and stocks are protected by our skilled and highly trained warehouse security officers who also provide effective and customized security solutions. It is common knowledge that warehouses are subject to both internal and external theft. For this reason, RC Security makes certain that your building and goods are being carefully monitored under the watchful eyes of armed or unarmed professional warehouse security guards.
Warehouse Security in Sacramento
RC Security, the leading provider of warehouse security in Sacramento and surrounding areas, understands that each client has a unique warehouse security service requirement. We take time to evaluate and develop a warehouse security plan to meet the client's specific needs in order to provide a professional and highly effective warehouse security service. RC Security warehouse protection services include safeguarding the property and assets as well as serving as a customer service representative and providing escort for vendors and visitors. Warehouse security officers also conduct foot patrols, perform access control, respond to alarms and emergencies, log visitor data to include basic reports in a security computer system, be on the lookout for and report potential safety hazards, and provide general security for manufacturing and industrial facilities. RC Security officers always adhere to the top standards of ethical business conduct and compliance by being ethical, reliable, honest and professional at all times while carrying out their job duties as warehouse security officers. Be at ease knowing that your warehouse has optimal protection and is in the best possible hands. If you have immediate need for warehouse security services, contact RC Security at (916) 995-4974 for more info and get a customized warehouse security plan.
What our customers are saying
extraordinary
RC Security Services is the only security company we entrust to handle our security needs at The Park Ultra Lounge and Mix Downtown. Whether it is the security of our facilities or when we call for service, their agents are always on time, their uniforms are impeccable and their customer service is extraordinary. Our staff and guests feel protected without feeling restricted and imposed upon. Right Choice is extremely reputable and able to provide you with security guards or protection agents for any reason. Many of their guards have been with them for years and we consider them as part of our team/company family.
John S. | Rating: 5/5
never felt safer
I am impressed with RC Security's excellent customer service. They are very helpful and always so accommodating with requests. When my husband and I moved to our new house, we felt wary and so we looked for the best Security Service Sacramento could offer. We found RC Security's competitive pricing which fit our budget perfectly. We have 4 kids and the security officers are really nice to them as well. The patrol guards are always on time and I find their work ethics very commendable. Mind you, under their calm and friendly demeanor, these are highly trained individuals. You can opt for armed or unarmed security officers from RC Security and for over a year now, we are glad to have chosen RC Security's private security services in Sacramento. Our family has never felt safer under their protection. Keep up the good work!
Amy R. | Rating: 5/5
professional
Six months has passed since we had the misfortune of getting our home burglarized when we were out on a weekend trip. We have always been relaxed with security since we've been living in our apartment for almost 10 years already. However, since that incident, we've looked into apartment security services in Sacramento and subsequently, because of a friend's recommendation, we got in touch with RC Security Sacramento. I gotta admit that we can now rest easy and sleep so much better knowing we have security officers patrolling the area and doing random checks to make sure everything's safe and secure in our surroundings. WE have a planned vacation coming up and I'm just glad to know RC Security will be there for us. The RC Security officers are very professional and I can tell that they have been trained really well. They are never sloppy and sometimes I even feel like a VIP with the way they treat and address us. A week ago a neighbor of ours actually came by and told us that they too are glad we got security service because since then, the reports of suspicious activities in our area have gone down. Everyone is really benefiting from the great work that RC Security is delivering. Great job as always!
Robin K. | Rating: 5/5